Why do I need Wi-Fi enabled on my Device?
To connect your mobile device to your MEATER Block you will need to use Wi-Fi mode.
The MEATER Block is only able to connect to your mobile device over a Wi-Fi network, using MEATER Link. If you would like to use your Block with the MEATER app, then you will need to have Wi-Fi enabled.
I Still Can't See My Block
After enabling Wi-Fi, you will need to get connected to a network. Connect your phone to whichever network you plan to use the Block on. This will usually be your home network and your phone is likely already using this.
Connecting To Your Block
When setting up your MEATER Block for first time use, please ensure your phone is connected to the same Wi-Fi network you want the Block to connect to. The Block will display a plus icon on the display and ask you to open the app to continue set up. In the MEATER app, navigate to the pairing menu by clicking the plus icon in the top right corner. You should see your Block with the words "Set Up Wi-Fi".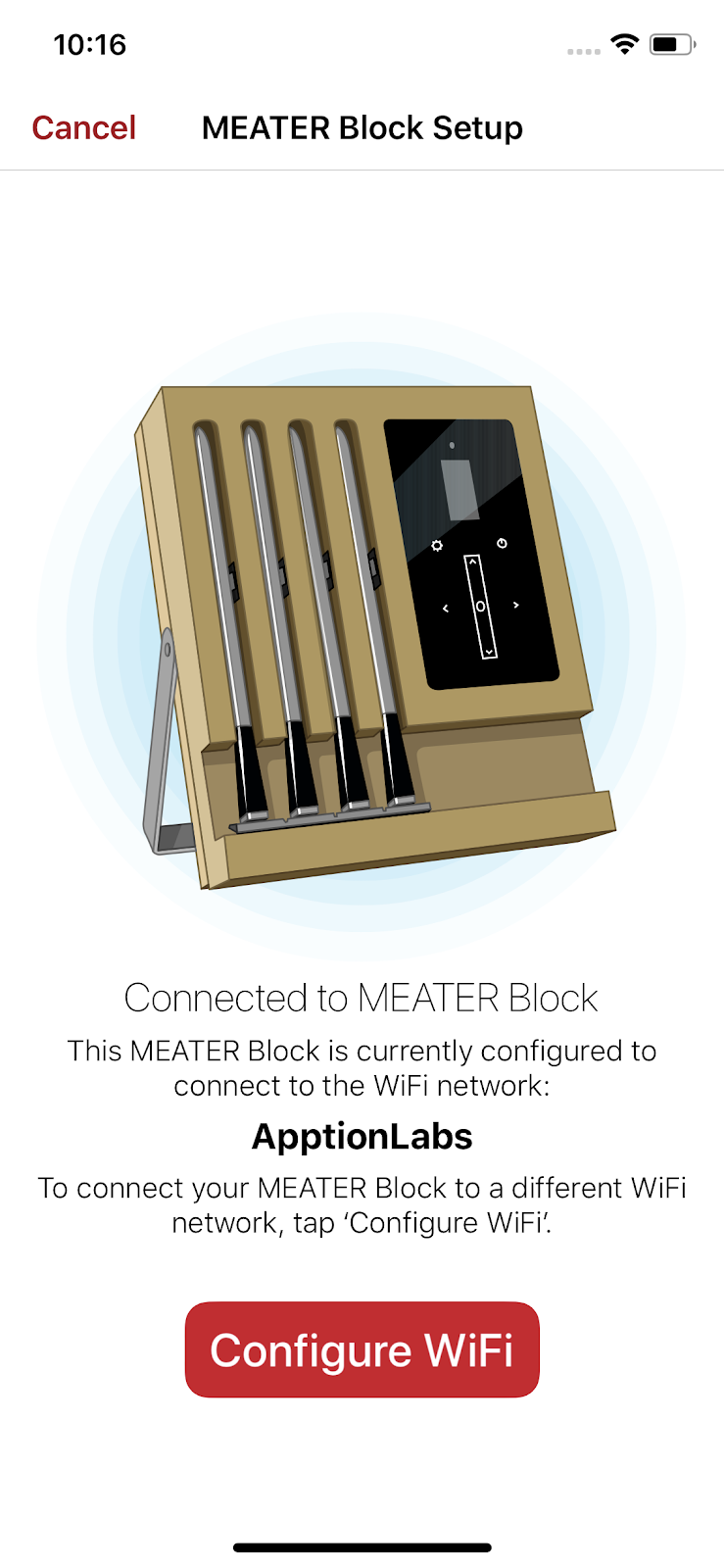 Configuring The Wi-Fi Network
From here, you will connect over Bluetooth to the Block and follow the steps in the app to get it set up on your network. Make sure you select the same network name you use your mobile device on, then enter the password to allow the Block to connect.
Once this is successful, you will automatically disconnect from the Block via Bluetooth and re-connect over Wi-Fi. You can now use the Block from anywhere within Wi-Fi range and won't have to worry about disconnections. Always make sure to leave the Block within close range of the MEATER probes when they are in your meat, as they work over a Bluetooth connection to the Block itself.
MEATER Cloud
You can also track your Block cooks remotely by signing up for a MEATER Cloud account. If you set up your Block with a device signed in to MEATER Cloud, you can track your cook from anywhere in the world as long as you have an internet connection and your Block has a Wi-Fi signal. This includes different Wi-Fi networks and mobile networks such as 4G.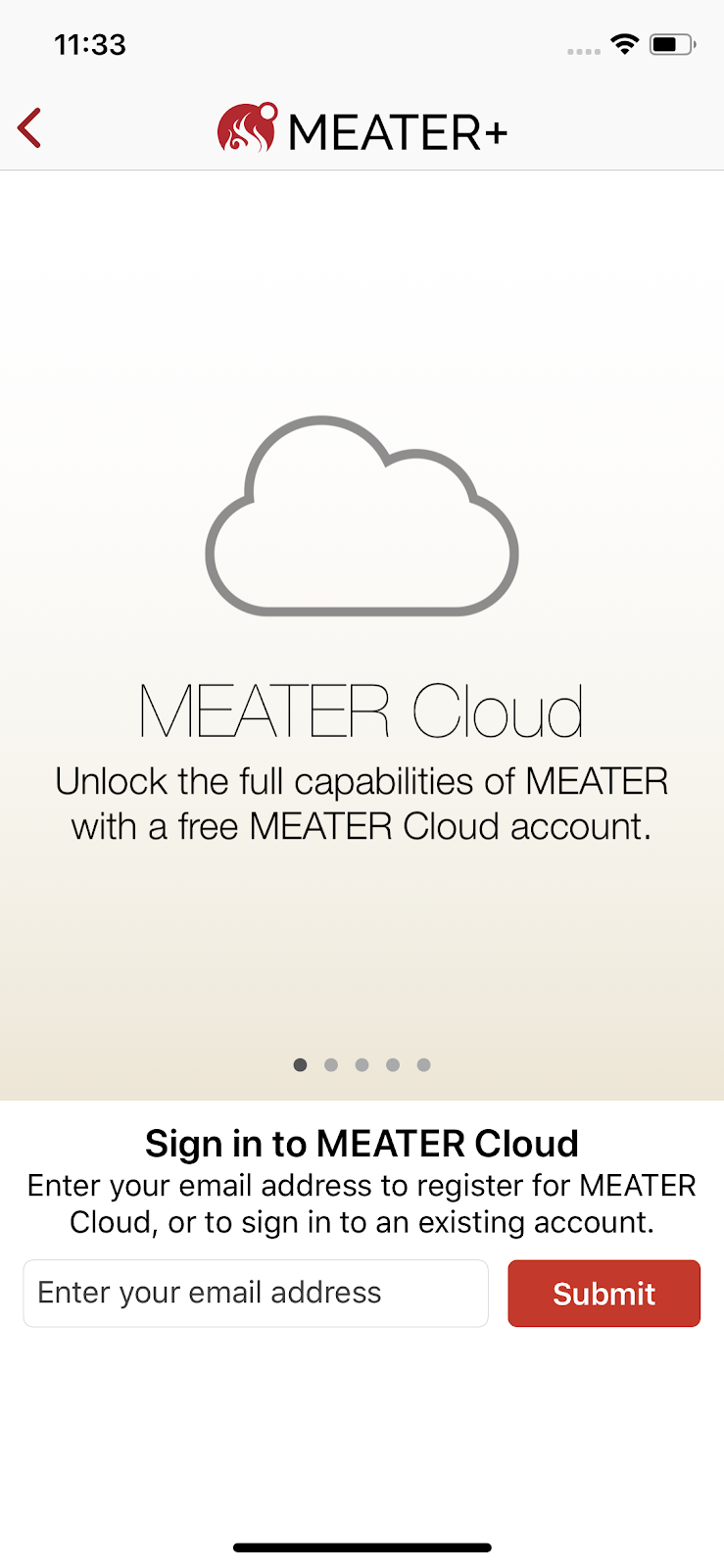 If you need any further assistance please use the link below to utilise our MEATER support wizard.