Enabling Android Location Permission
Why does MEATER require location permissions?
On Android the location permission is required by any apps that will need to utilise your devices Bluetooth. MEATER uses Bluetooth to connect from your phone to your device, whether this is the MEATER probe directly. The MEATER+ bridge or the MEATER Block during WiFi setup.
Without location permission the MEATER app will be unable to locate and pair with your MEATER unit.
How do I give location permission?
When running the MEATER app on Android you will be prompted to supply location permission at multiple stages if we detect that it has not been supplied. When prompted you will see an alert from the Android operating system that looks like this: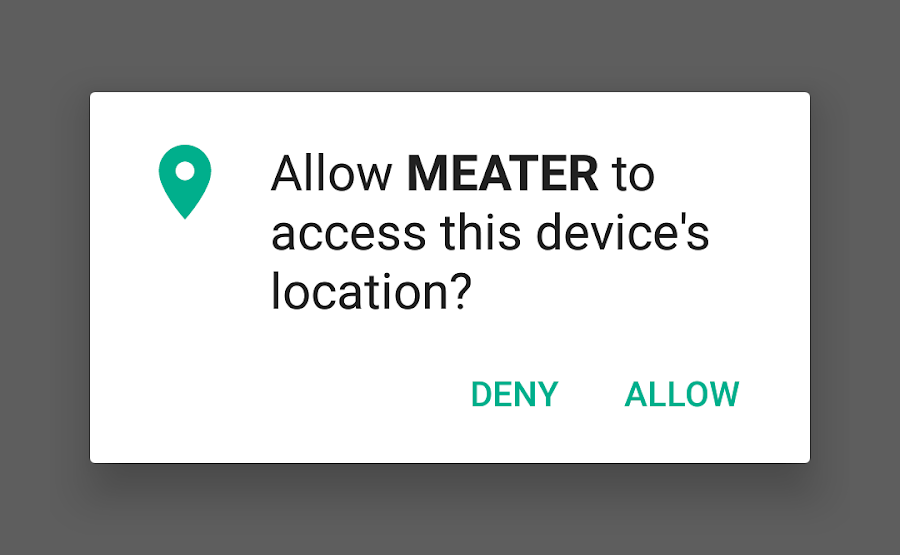 If you click 'Deny' at this stage you will be prompted again to give Location permission the next time you run the app or when you reach the MEATER dashboard. If you tick the 'Don't ask again' option shown below then we will no longer be able to ask for the location permission and it will need to be provided manually.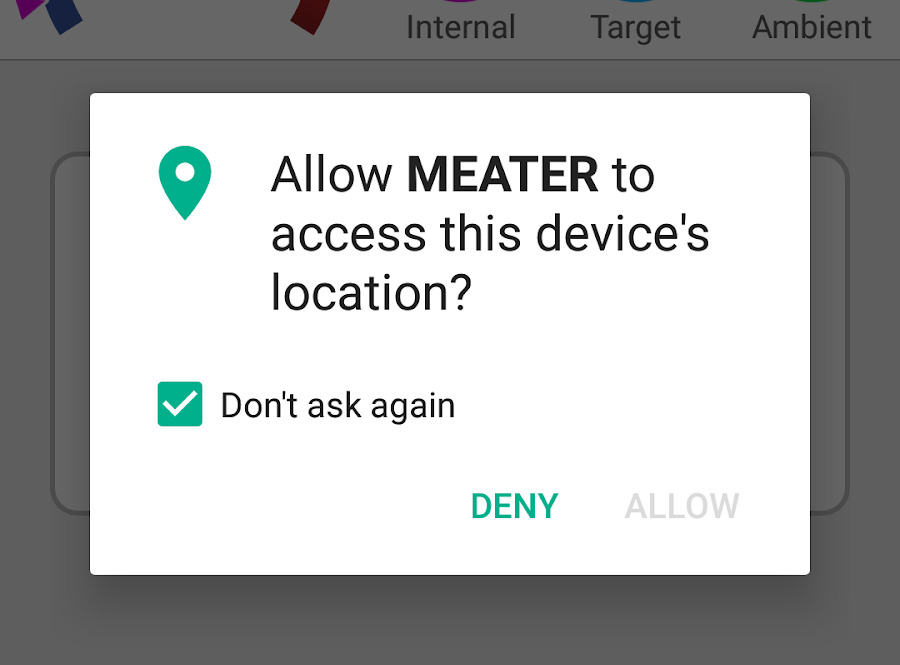 Manually providing Location Permission
If you have accidentally clicked the 'Don't ask again' option then you will need to either uninstall and redownload the app or manually provide the location permission as detailed below.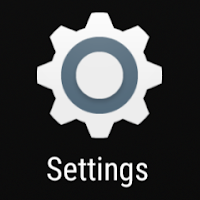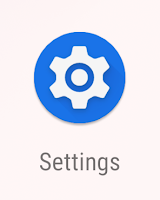 Step 1 - Go to phone settings. This will be in a different place on different Android devices but should always look like a small cog icon.
Step 2 - Select the 'Apps' option within your devices 'Settings' page.
Step 3 - Find the MEATER app in your list of app's (the apps are usually listed in alphabetical order).

Step 4 - Once you have selected MEATER look for the 'Permissions' section.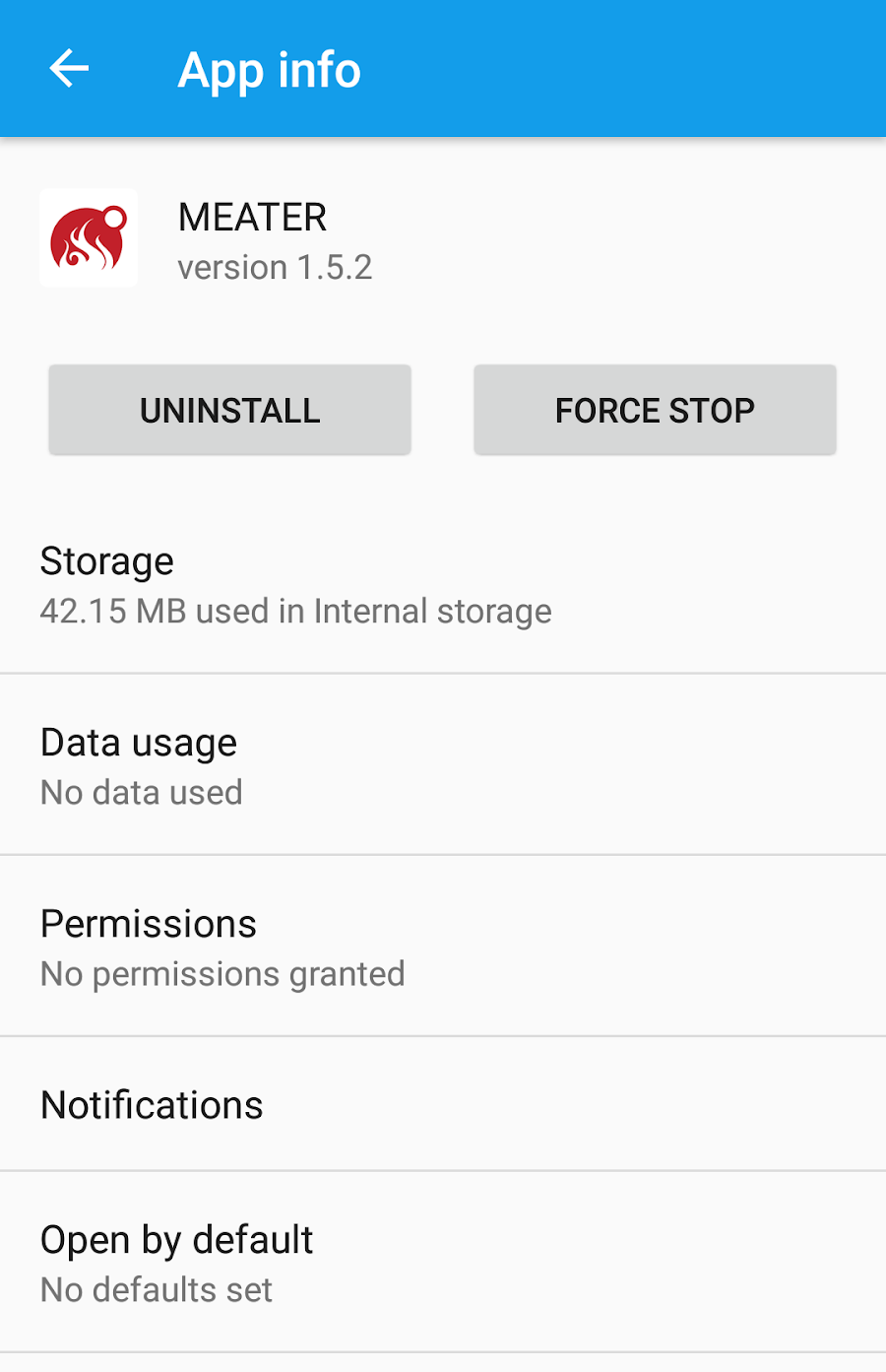 Step 5 - After selecting 'Permissions' you will see a toggle option for 'Location'. Toggle this to active and you have provided location permission!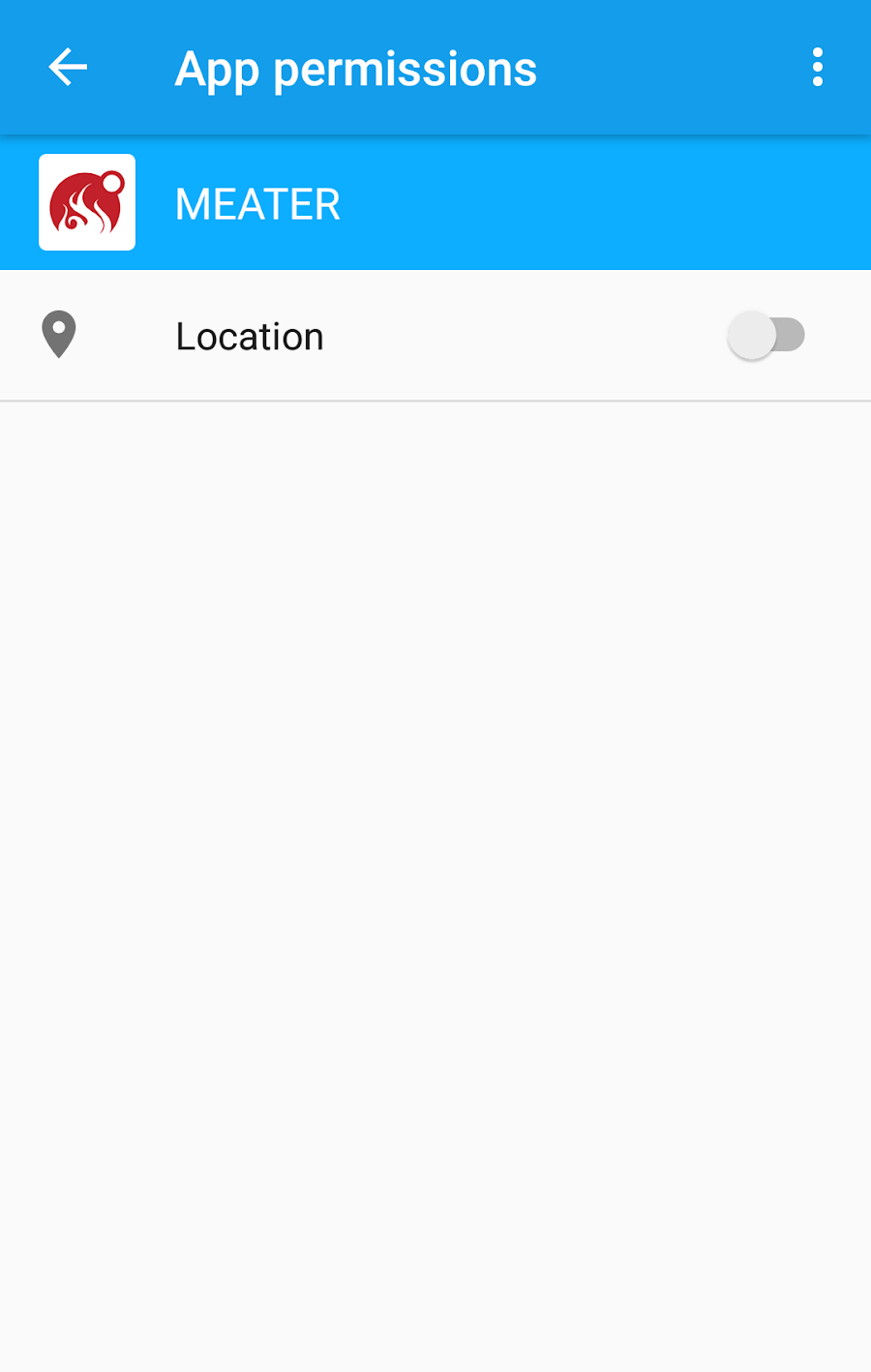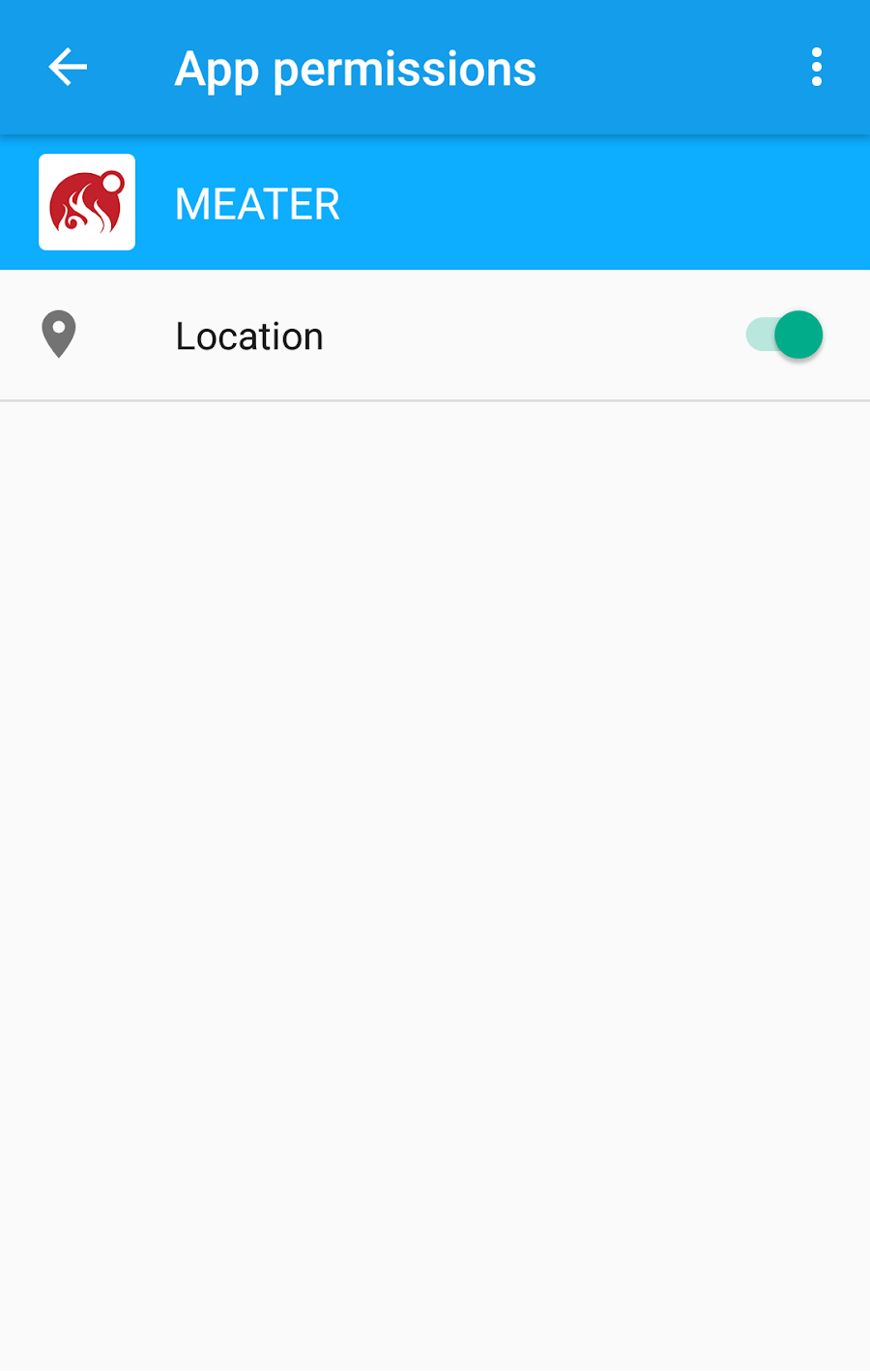 If after doing this you are still seeing location warnings or are unable to connect to your probe please try contacting our support via our web form.